Potomac canoe Cleanups
Each year, dedicated KLB volunteers gather to clean up Loudoun County waterways. At this event, we pick up, separate and bag trash including: tires, bottles, cans, and other general refuse. Join us as we paddle down the Potomac River collecting tires and litter found along and in the water!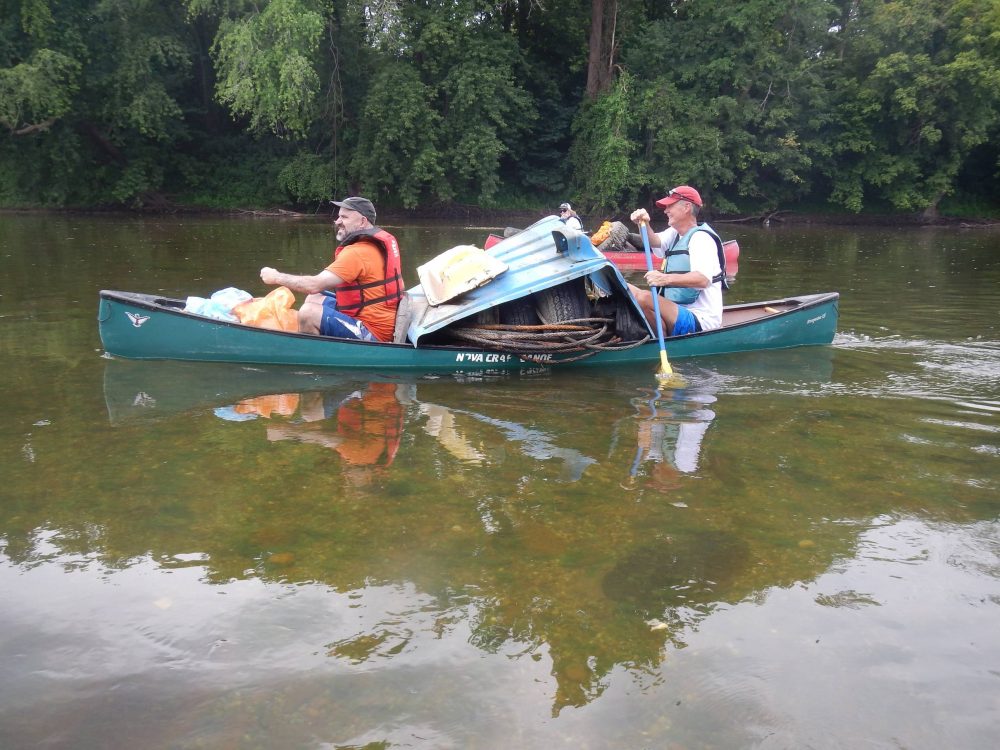 Potomac Cleanup 2021 Update!

On Sunday, July 25th, we had our traditional Potomac watershed cleanup of a 6.3-mile stretch of the Potomac River from Point of Rocks to the Lucketts area. With the help of local outfitter River & Trails, over 50 volunteers pulled 125 tires, 25 bags of trash (what could fit in trash bags), and bulk debris from the river. An additional 20 student volunteers from the Claude Moore Community Builders program came as reinforcements to help pull in canoes and carry tires, trash, and debris to the awaiting dumpsters at the take-out location. Dumpsters were provided by Pack Rat and the take-out venue was provided by Riverside on the Potomac. Tires were taken to the Loudoun County Landfill for recycling and bulk scrap metal was taken to Potomac Metals for recycling. Metal cans, plastic and glass bottles will go to the Loudoun County Recycling Center. All remaining litter that cannot be recycled was taken to the landfill for disposal. Please checkout these very cool videos that Solarpunk Life & Loudoun Youth Community Builders created from this event!

Shout-out to all the committed volunteers who donated their time to make a better environment for everyone! If you are interested in joining our wonderful cause, please consider becoming a volunteer! Our planet needs all the help it can get! https://keeploudounbeautiful.org/become-a-volunteer/  See you next year!
Thanks to our 2021 Sponsors!