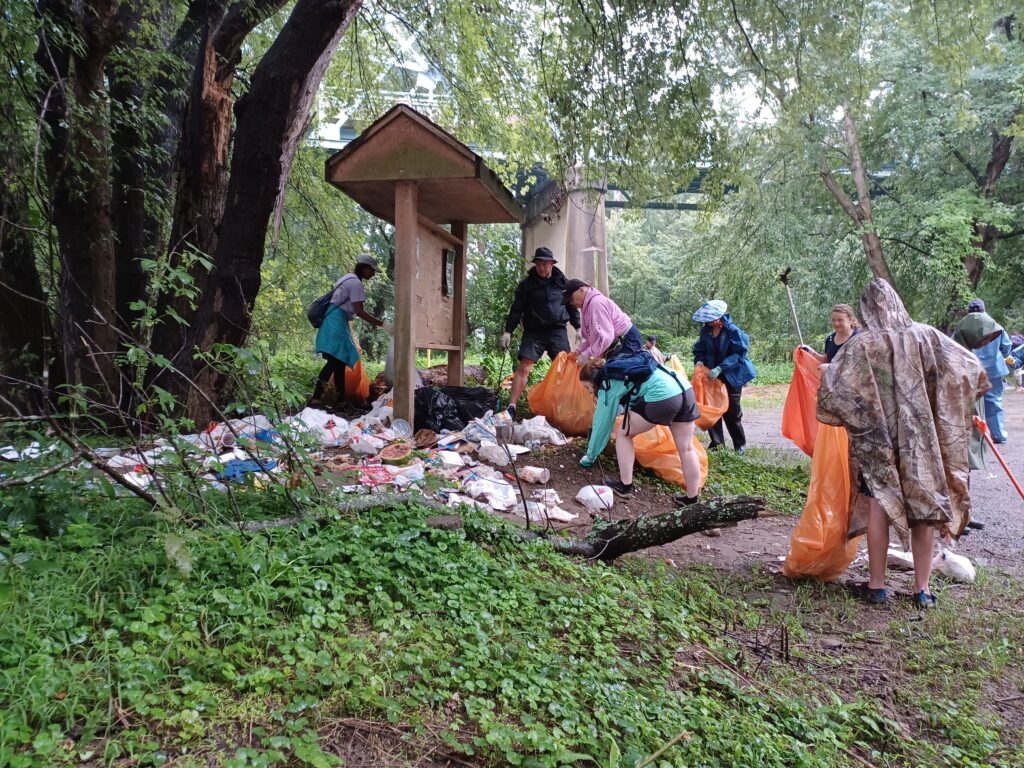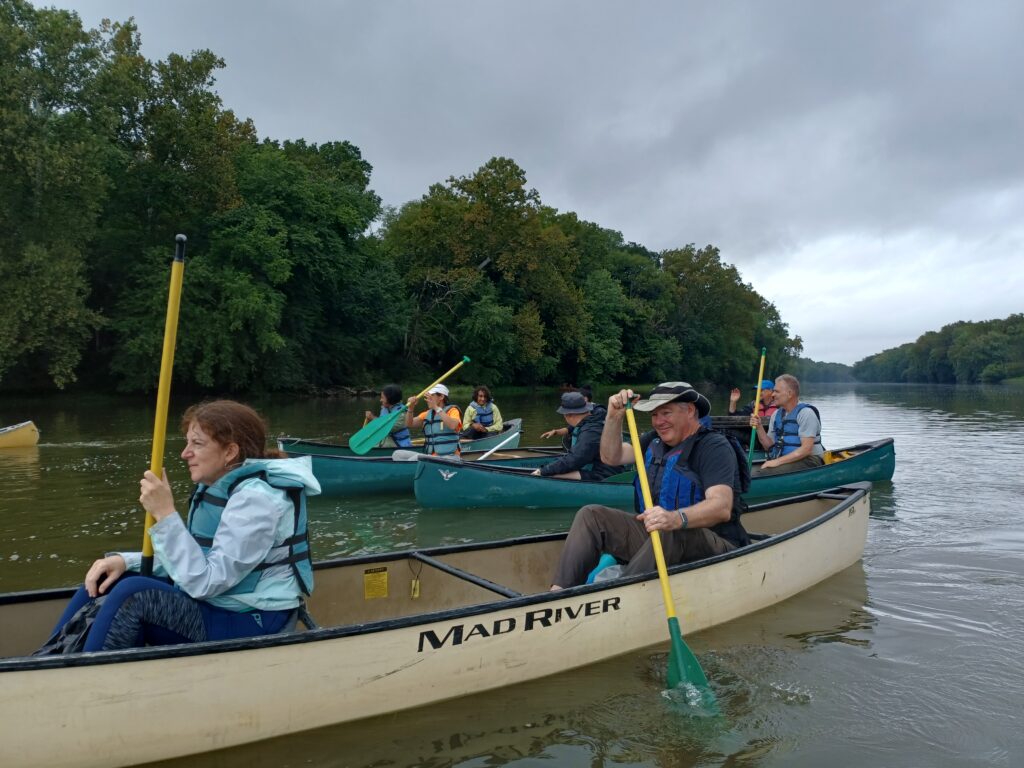 Each year, dedicated KLB volunteers gather to clean up Loudoun County waterways. At this event, we pick up, separate and bag trash including: tires, bottles, cans, and other general refuse. Join us as we paddle down the Potomac River collecting tires and litter found along and in the water!
2022 Potomac River Cleanup
On September 11th, 45 KLB volunteers went out onto the Potomac river and cleaned up 6 miles from McKimmey boat ramp to Riverside on the Potomac and collected 22 bags of trash, 10 tires, and a large amount of bulk sized items. This was not an easy task this year due to heavy rain. We did not get out of the river what we normally get since water levels were too high, but rain or shine we went out and made a difference. Thank you to all of those involved- this year's crew was extra special and did an amazing job. Thank you to River and Trail for your canoes and guides, Riverside for letting us use your facility, and Pack Rat for donating to use of 2 dumpsters. It takes a village. 
Join us in 2023 as we paddle down the Potomac River collecting tires and litter found along and in the water.
We will meet at Riverside on the Potomac (44337 Spinks Ferry Rd, Leesburg VA 20176). From there, our favorite outfitter, River & Trails, will bring us, and the canoes, by bus to the put-in point. From the put-in point, we will paddle down the Potomac River picking up litter. The trip will end back at Riverside on the Potomac where we will enjoy a pizza lunch.
The event fee is $30 per person.  There will be 2 persons per canoe.  The event fee includes the canoe, paddle, & safety vest, river guide, cleanup supplies, and a pizza lunch. The event fee helps us to defray the cost of putting together the event and to avoid "no-shows".
Requirements
Must be at least 18 years old to participate.
Wear clothing and sturdy footwear that are weather appropriate and can get wet and dirty. No sandals, open-toed shoes, or bare feet. A change of clothes left in your car is recommended for the end of the cleanup event.
Bring a reusable water bottle, sunscreen, a towel, a hat, gloves, and rain gear for use while afloat. If you bring a camera, cell phone, car keys, or other items needing protection, bring a waterproof "dry" bag or container.  **This will be a plastic water bottle-free event.**
All participants need to download, complete, sign, and return the liability waiver form. NO EXCEPTIONS. Completed liability forms can either be scanned to us or brought with you on the day of the event.
There is a limit of 25 canoes for this cleanup event, so click on the sign-up button below to reserve your canoe/spot before they're all filled up!