We believe in the shared responsibility to build and maintain clean, green, healthy and beautiful spaces for our families and generations to come. This is why we do what we do, and why we invite committed people like you to participate in our activities and support our programs.
There are many ways to support Keep Loudoun Beautiful! If you are interested in volunteering in Northern Virginia, look no further! We organize events year-round that support environmental conservation in Loudoun County. Are you looking to donate to a Loudoun County Nonprofit? You can contribute here!
---
Our Mission

:

Keep Loudoun Beautiful is a local nonprofit headquartered in Loudoun County, Virginia. Our mission is to maintain a safe, clean, and healthy environment in Loudoun through educational outreach, litter prevention, and cleanups. Our efforts include:
Encouraging and educating citizens to keep Loudoun beautiful

Promoting public awareness of environmental challenges and common-sense solutions, like Reducing, Reusing, and Recycling

Improving county trash disposal and eliminating illegal dumping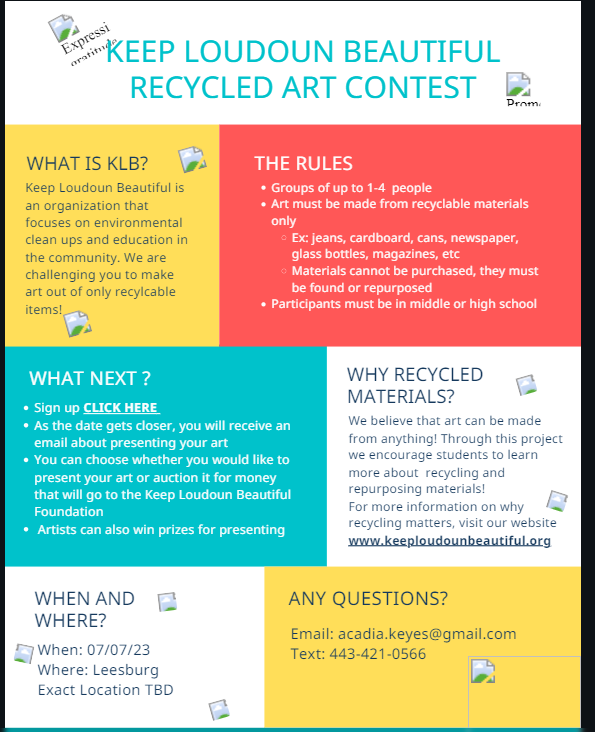 KLB is hosting our first ever Recycled Art Contest!
Calling all Middle or High-schooler in LCPS. Do you enjoy making art? We have a contest for you. Please read flyer above and sign up to participate in link below.
Signup here:
https://forms.gle/QzoBNiu1j8Rhdvic7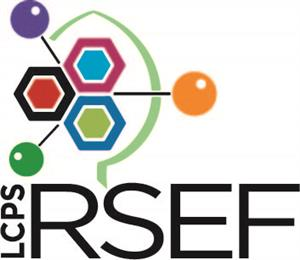 Good job to this years LCPS winners of the Regional Science and Engineering fair:
Each year Keep Loudoun Beautiful sponsors the winners of the special awards for environmental projects.
First place winner earning $300 is Prescott Noll from Woodgrove HS
Second place winner earning $200 is Anna Showalter from Academy of engineering and technology
Third place winners earning $50 each Evalynn Bogusz and Keerthi Selvam from Academy of Science
2nd Annual High School Video Contest Winners Announced!
---
Green Tips for everyday life
Loudoun County's beauty is not simply in the eye of the beholder…It's in our hands as well. Here you will find simple ideas you can adopt that will help you to reduce your ecological footprint everyday.