Keep Loudoun Beautiful volunteers actively promote public awareness of the issues affecting our environment. For 19 years KLB sponsored an annual poster and essay contest for Loudoun County Elementary Schools. More than 2,000 students participated in those contests and this year we are evolving to a VIDEO CONTEST for our high school students. Our goal is to sensitize new generations about environmental care and the importance of conserving our natural resources. 
1st Annual Video Contest Full List of Winners 2021
Categories:
– Reduce/Reuse/Recycle
Congratulations to all the winners! See you next year!

If you have any question please reach out to our Youth coordinator Diana Weber at  klbsocials@gmail.com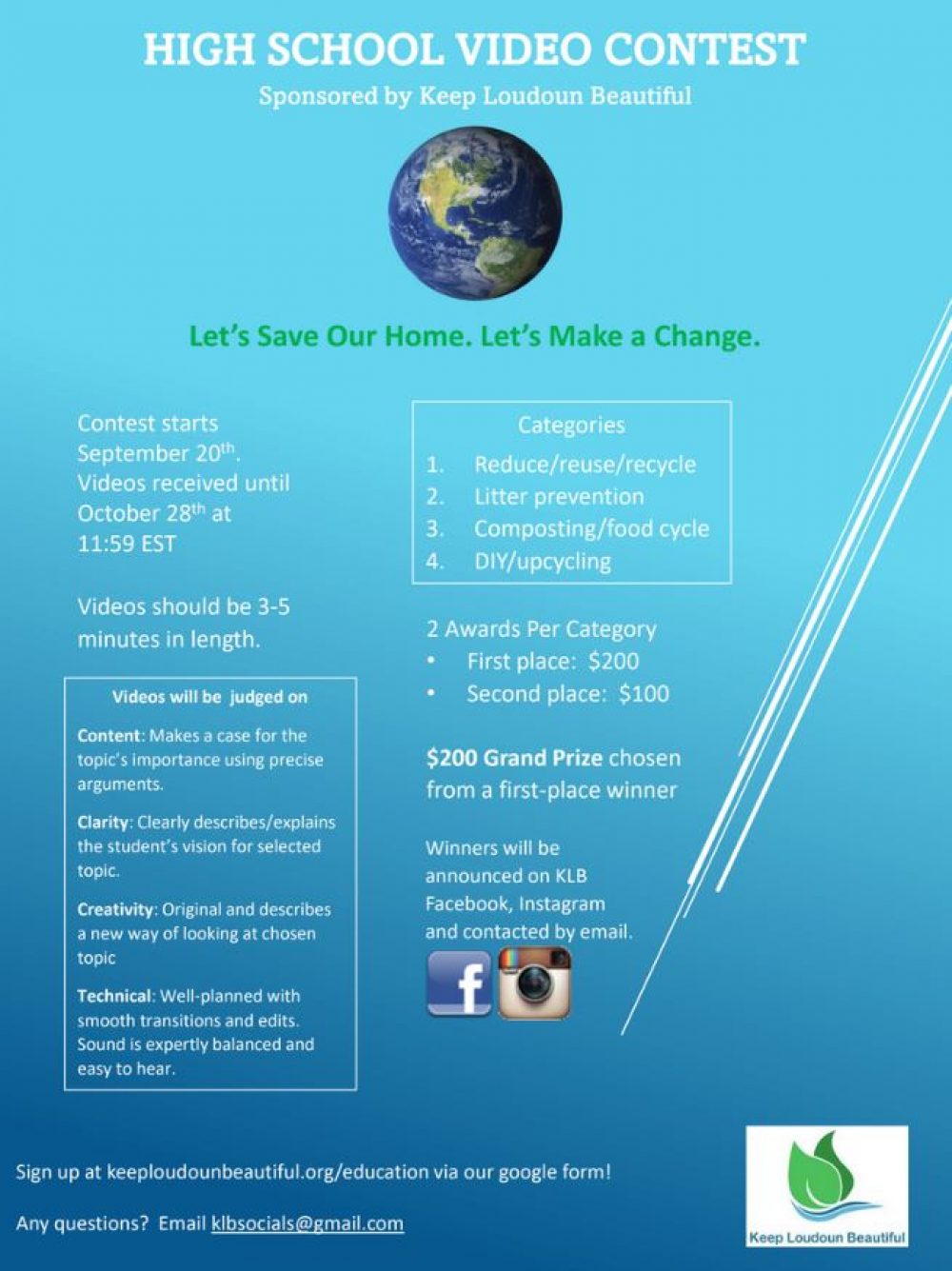 Poster & Essay Contest
For more than 15 years, KLB organized a poster & essay contest with elementary students around Loudoun County, as well as private and home-based schools. The posters and essays contained the themes of reducing, reusing, recycling, ecology, litter clean-up, composting & beautification.You can see all the beautiful art created by these talented kids in the links below.

Starting next year, we are planning on converting this contest to a Video contest. Stay tuned for details by the end of the year! 
Click on the links below to view the web pages that show the poster and essay winners from previous school years.